Garage Door Repairs Reseda 91335 CA
To become best in what you do, you need more than just being a professional and an expert in the field of work. To become #1 and in order to be considered the best garage doors and gates company in Los Angeles, you need to have few more things such as customer's service, responsibility, give warranty, honesty, and one more important thing, that over the years, and the speed of living in Los Angeles can sometime disappear: You need to enjoy what you do, and you need to enjoy providing your service to people who need your help. It can be a garage door service for a broken commercial garage door in Woodland Hills, or a broken garage door repair service Reseda CA, when you love what you do, and you enjoy assisting those who need help, you are on the right way to become the best service provider in your field.
When you love what you do, and you provide your service with pleasure, the customer can see that, and he know that you are not just into making as money as possible, but you are into providing the best possible service. It can be a call for off tracks garage door repairs in the middle of the night since a home garage door is not closing, it can be a call for a new garage door set-up; whatever the service is, if you love what you do, and you love providing the service for all the people who need it, you will be able to become the best local service provider in the field.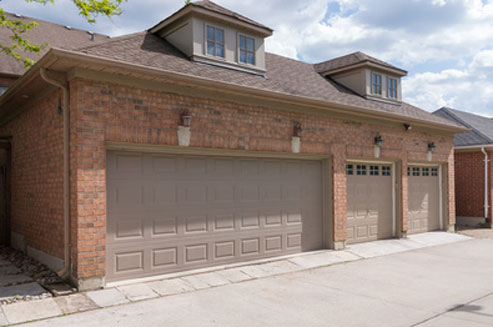 Emergency Repair Services Reseda 91335
When someone call you for emergency repair service, since the garage door is not closing, or he can't open the roll up door, he trust you to come and assist him, and since he consider you a pro, and an expert in the garage doors repairs, he know that he called the right company for the service. But at the same time, as a service provider, you must remember that the most important part of the service is – from the client's point of view – to get the garage door or the rollup gate opened or closed, so he will be able to go back to the routine of using a perfectly working garage door, as every garage door in Reseda should work like.
Let's just assume that we got a call for emergency roll up garage door repair service in San Fernando Valley. The man or woman who called you could not close the storefront gate and go home, and they called you for emergency repair service. And now all they want is someone to provide them with gate repair service, and who will close the rolling gate so they will be able to go home. But you as a responsible garage door service provider, have the responsibility to make sure that the gate will be locked, secured, and even more important: that the garage door will be safe for use.
If for example the next day another employee of the business will come, and will try to open the gate, (or a member of the family in case it is residential overhead garage door) not knowing that last night the gate did not close, and that in order to close it you needed to perform a temporary solution that turn the rollup door into a dangerous thing in case someone will try and use it. As a responsible service provider, you need to listen to what the customer demand, since he ordered the job, but you should never break any safety laws, even if the client is asking you to do so.
New Garage door set-up Reseda Ca
As a service provide who respect what r, you should have the ability to provide your clients with new garage door set-up services. And different people want different things. Some will ask you to provide the, with set-up service of a garage door that others will not consider installing it at their home even for free. And as a service provider you need to know that whatever the customer want, you need to do all that you can to supply hi, with that service. But again, as long as it is being done according to the law. For example, a customer might ask for new garage operator set-up service with no safety sensors. Some say that they prefer to use the door without the safety sensors. But providing garage operator set-up service with no safety sensors is illegal. In that case the service provider will have to explain to the customer why it should not be done, and that it is against the law, and if the customer will insist, the technician must cancel the service.
Commercial gate repair service
As one of the leading garage doors and gates companies in Reseda, we often deal with commercial heavy duty rolling gates. We provide set-up service as well as repairs and tune-up services for all kinds of commercial gates in Reseda. To be able to deal with the heavy duty gates, we are sometime being asked to provide welding technicians for iron work in Reseda. When it comes to broken commercial gates repairs, you need to understand that you need a professional service provider, and not any local handyman with a box of tools. The commercial heavy duty gates can be dangerous. And any misuse of the gate, or the wrong attempt to fix the gate can result with injuries. The gate also require custom made parts, such as coil springs and slats, and this is not something you can get from the local hardware store.
If you own a commercial push up gate, and the coil spring broke, you cannot just go to home-depot and locate the same coil spring you need. You need a gate contractor in Woodland Hills who can come, check the gate, measure the coil spring, and manufacture the coil spring for your gate. There are many different sizes of gates in Los Angeles, and each gate require the right coil spring for it. When you hire a professional technician, who provide services for garage doors and gates in Reseda, you know that he will be able to locate the problem, and to provide you with the repair service that will make your door or gate working again today.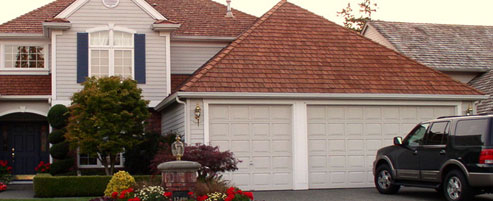 Garage door Set-up services
You can perform a search on YouTube, and watch some do-it-yourself ( DIY ) gate set-up. However that setting up a new garage door, or a new iron gate, is much more than simply watching a YouTube tutorial, and following the training. If you would join us for a day of servicing garage doors and gates in Reseda 91335 CA, you will see how many people believed that they can buy the most affordable door, and install it by DIY, and by doing so they will save money that they would need to pay to a qualified service provider. The truth is that in real life things aren't the way they seem on YouTube, and in most cases the set-up get complicated, and the person who though he will be able to simply buy a door and install a new door find that it require a lot than just to watch a do it yourself online video media. There is no substitution to the opinion of a professional gate installation technician. There are things involved in a new garage door or new gate set-up that can be discovered only during the set-up, and you will not find them on a YouTube tutorial.
Whenever you hire a qualified garage door installation technician, you get service from a pro, that garage doors set-up services is what he do for life. He can advise you which will be the right door for you, and he can predict all the difficulties that a new garage door set-up involve. Do not try to save money where you shouldn't. A garage door which was installed the wrong way will continue to work in a poor way for many years, and can even be dangerous. And you might find that all the money you "saved" but the installation of the door yourself, and not using any local service provider in Reseda, you spent on repairs over the years, and the time you spent trying to make the door work properly.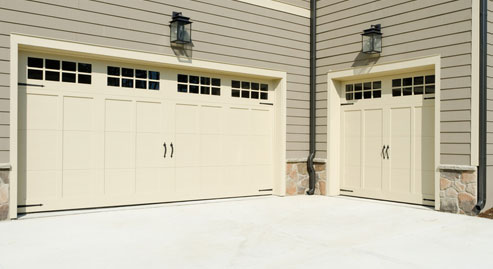 Garage Door Tune-up service
We feel that no matter how much we will talk about the importance of tune-up for overhead doors and gates in Reseda, it will not be enough. Since many people ignore the need for tune-up although they clearly know how important it is to maintain a garage door or a gate. The tune-up service is what make sure that the gate you use, or the garage door will continue to operate in the smooth way it operate now. Proving them with tune-up, including lubrication and greasing, tuning and inspecting the garage gate, will preserve the gate, protect its components, and ensure that the gate will continue to work.
20 minutes of maintenance every 6 months is all you need to make a sure the garage gate will continue to work. You can use a qualified garage gates service provider, or you try and maintain the garage gate by yourself (Residential only!) following some basic YouTube video tutorials on how to maintain a garage gate.
Garage gate service Reseda
Bravo Garage Doors service all types of garage doors and gates in Los Angeles: it can be a storefront gate repair in Beverly Hills, or a garage door set-up in Gardena, commercial gate service in Woodland Hills, or iron gate service in Reseda 91335, whatever the problem is, no matter what time you need the service, or what day the service is required, Bravo Garage Doors will be there. All you need to do is to call us, and get in touch with us, since if you are in Reseda, you are local to us, and we can be there today and service your garage gate. We carry in our service vehicles parts and tools that give our garage door experts in Reseda the ability to repair any broken overhead door or stuck Iron Gate in Reseda on the spot.
All those facts, together with years of experience in servicing garage doors in San Fernando Valley, makes Bravo Garage Doors into one of the best garage doors and gates companies in Los Angeles. No need to wait few days, no need to worry of there is a local company in Reseda who offer emergency services for rollup doors and gates in Reseda. Since we can perform the repair today. Whether it is a complicated task, or a simple maintenance, Bravo Garage Doors of Los Angeles California can help.
For garage door services Reseda Ca, Call: (818) 619-3061