Garage Door Opener Woodland Hills
Searching for a garage door opener repair? Need a new garage door motor in Woodland Hills? Bravo Garage Doors can provide you with the solution. One of the parts that can make our life easier, whenever it comes to using an Overhead door is the motor. The garage door motor give us the option to open and close our Overhead door automatically, and from distance.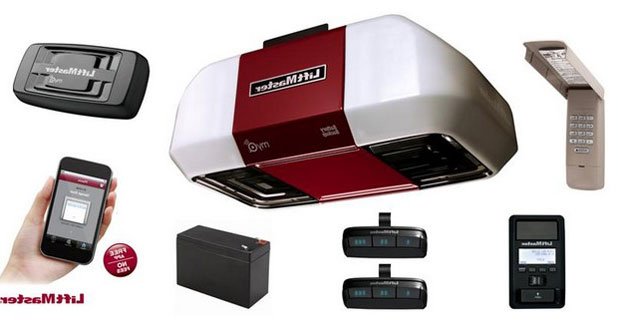 Who need a motorized garage door?
Not every garage door equipped with a garage door opener. Those who does not use an automated garage door, are usually those who doesn't use the garage door often, and probably do not park their car inside the garage, so they prefer to open and close the door manually.
But if you do open and close the garage door often, and you never had a new motor installed, you should consider installing one. Just imagine that every time when you are arriving home with your car, you do not need to get out of the car, open the door of the garage, get back in the car, park the car, and then close the door… Sound exhausting? Well, it is. So what are you waiting for? Stop working hard and enjoy the advantaged of a motorized Overhead door.
What type of opener do I need?
There are many garage door motors in the market, and each one can find the right motor for him. From heavy duty chain drive motor, to a ½ H.P silent belt drive motor, you can find the motor that will make your life easier.
The three most common kinds of garage door motors that you can find in the market today are the following:
Chain drive motor: This motor is the most common motor you can find today in the American market. And there is a big chance that your neighbor's garage door is equipped with a chain drive opener, which considered to be one of the most reliable Overhead door opener you can find today.

Belt drive motor: Just like the chain drive motor, but in this kind of opener, instead of the chain drive, you will find a belt drive. This motor is a bit more expensive than the chain drive, but the advantage of it is a silent operation, since the noise of the chain which move along the rail is replaced with a rubber belt. If your garage door located above the bedroom, or the living room, or if it is important for you to have a silent operation motor, the Belt Drive opener will be perfect for you.
Screw drive motor: This opener used to be very popular, but lately you will find less and less from it in Woodland Hills. You should consider purchasing this opener if you are planning to "do it yourself" and you are not sure what exactly to do, since this motor is the easiest to install and program.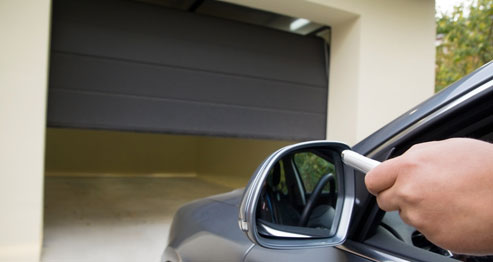 Safety sensors Repairs Woodland Hills
In order for the garage door to work properly, the safety sensors must face each other. If one of them was accidently moved, damaged, or the wire which connect it to the motor was cut, the door will not close. You will see the door "trying" to close, and then stop and reverse to open position, followed by the opener light signaling you that something is wrong. We are receiving many calls from our garage door customers in Woodland Hills, which complain that their garage door is not closing all the way, or not closing at all. Sometime you may be able to repair the problem by yourself, but sometime they you are going to need us to come and fix it for them.
Removing the safety sensors is dangerous!!
If there is a problem with your safety sensors, do not try and remove them, or use a solution that will allow the door to work without the safety sensors. Using an electric garage door with no safety sensors, whether it is a garage door in Monroe County, or a garage door in Los Angeles is illegal, since it put you, and you family at risk of getting injured.
We offer same day safety sensors repair in Woodland Hills. So there is no need to try and repair it in unprofessional way. We repair safety sensors on a daily base, and we carry safety sensors from all brands, so most likely that we will be able to repair your opener today.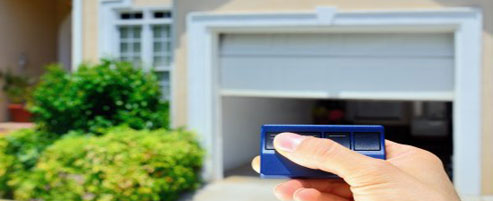 Overhead door opener and safety
We would like to make one thing clear: A garage door which isn't working properly, no matter if the reason is a broken motor, a broken spring, out of track, or any other garage door issue, should not be used, and should be repaired by a trained garage door repairman. The garage door sensors are there for a reason, and it is to protect you, or any other person, pet or object which may be in the Overhead door path while it is in movement and closing. The safety sensors will "tell" the motor that there is something in the way, and the door will reverse to open position, and by that prevent the object from being hit by the closing door.
Is it really an opener problem?
If your opener cannot open the door, or if it is shaking, making noises, or any other reason that make the opener behave in a way that indicate that something is wrong, you have a problem. But it does not mean that the opener is the cause.
To understand that, you need to understand that mechanism of the overhead door, and the way it is working. When you look at your door, it seem like the opener is what lift it and close, but that is partly true. The opener is doing only a small part of that, while the spring system is what do the rest. SO when there is a problem with the mechanism, it may seem to you like there is a problem with the opener, when it is actually a mechanism problem such as a snapped spring, a torn cable. Broken pulley, or any other reason that prevent the door from working.
If you garage door is not working smoothly manually – when the opener is disengage – there is a problem that need to be fixed, and you shouldn't use the opener or the door before it will be repaired.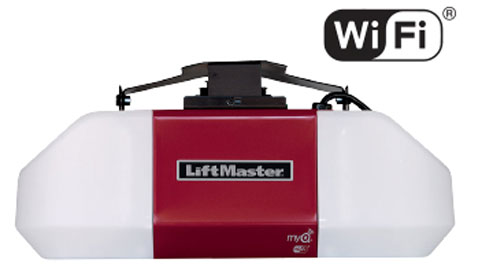 Same day opener repairs Woodland Hills
We know how important it is to get your garage door repaired ASAP. And since we understand that, we offer same day repair for garage door in Woodland Hills. From broken opener repair, to replacing a torsion spring, we can fix it today!
New Garage Opener Installation Woodland Hills
If you are thinking to get a garage door technician in Woodland Hills to install a new garage opener for you, if you are thinking to replace your old garage door opener in Fairfax, or you are thinking to install new garage door opener in Santa Clarita by DIY, this article is for you. There are many garage opener manufactures in New York, you can find Liftmaster garage opener, Craftsman, Genie garage opener and more. And when you are thinking about installing a new garage opener in your house, or for a commercial overhead door your business in Woodland Hills, you are probably wondering which garage Opener will be the best garage opener for you.
We are to help you make the right decision, and to choose the best garage opener for you, in terms of strength, noise level, how easy it is to operate, and how often you will need to service it. Like we said there are many different garage door opener brands in Woodland Hills Ca. Some believe that this particular brand offer the best garage opener in Woodland Hills Ca, and some believe that another brand offer the best operator in the county.
We can say that after many years in the garage door field, and after installing thousands of garage door openers, we chose the openers from Liftmaster to be our preferred garage opener brand, and we will always recommend it as a new garage door opener. They offer high quality garage openers, that can last 25 years and more, and they are relatively easy to operate and maintain, and we are often seeing in Woodland Hills garage openers which are even older than that.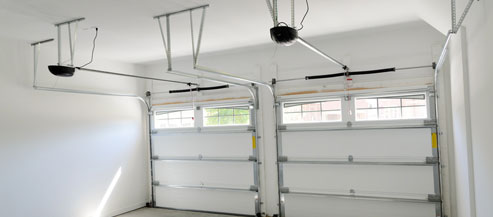 New Lift Master Garage Opener
As we said, Lift Master opener, whether it is a chain drive opener in Los Angeles, or a belt drive garage door opener in Rochester is our first choice when it comes to new garage door opener installation in Woodland Hills Ca. Whether you need a new garage opener installation in San Fernando Valley, or a new garage opener in LA, we will always recommend you to go with Lift Master. Because when we install a new Lift Master opener, we know that we made one more of our customers in Woodland Hills satisfied, and this customer is most likely to recommend about Meta Garage Doors to people, since he know we just installed for him the best garage opener money can buy.
If you would like to learn more about the Lift Master garage opener, visit Lift Master website, and learn about the newest technology in the overhead doors market, and you will find which garage opener is the best for you. Today you can find garage opener with Wi-Fi connection, and more developments in the garage door field.
The new garage opener installation in Woodland Hills
Whether you live in Woodland Hills and looking for a new garage opener installation, or even if you look for a new garage opener installer in LA County, there is one important thing you should never forget: No garage door repair or installation, in Woodland Hills or someplace else worth your health and worth that you will put yourself in risk of getting injured. When you plan to do a repair and do it by yourself, you should never take risks, and remember that there is always a solution, and you can always use the services of a qualified garage door technician in Woodland Hills.
Before we will start explaining about the new garage opener installation, we would like to make it clear that if you prefer to do the new opener installation by yourself, and not using the services of a professional garage door expert in Woodland Hills, because you want to save money, we suggest you will stop now. Each one of our garage customers in Woodland Hills Ca that we asked, told us that it just doesn't worth the money. The time, the frustration, and the possible risk of installing a new garage opener by DIY, just doesn't worth the money they saved. Especially if at the end they did call a garage door technician in Woodland Hills to do the installation for them.
Can every garage door in Woodland Hills be motorized?
Most garage doors in Woodland Hills can be motorized, the question is how complicated the installation is going to be. If you had an opener installed before, and you are replacing it with a new motor, the installation of the new opener should be relatively simple. But if it is a new opener installation in a garage where there was never an opener installed before, there are few checks we need to do in order to make sure that the new opener can be installed:
New opener installation Woodland Hills checklist (No opener was ever installed)
Is there power in the garage? Many people tend to forget the basic thing that a new garage opener in Woodland Hills need electricity in order to work. If there is no electricity in your garage, you need to call an electrician in Woodland Hills California to connect your garage to the electricity before installing the new opener.

Is there enough room above the garage door for the new motor? Some garages in Woodland Hills Ca have low headroom, and installing a new opener may be impossible in those cases. In many cases there are many things that can be done to solve the problem, and for that you will need a garage door technician in Woodland Hills to come and check the door.

Bravo Garage Doors offer different solutions and new garage opener installation in Woodland Hills California. We have successfully installed many garage openers in Woodland Hills, and each one of our customers in Woodland Hills Ca will tell you that we did a great job. We supply and install high quality garage openers, and always keep up-to-date with the newest technology in the garage door field. We try to provide our customers in Los Angeles with quick and professional garage door service. In order to do that, we carry with us different garage door openers and garage openers parts, so we can complete the service on first visit. And let you get back to use an automated garage door that work perfectly and which is safe for use. Like every overhead door in Woodland Hills should.
Call (818) 619-3061