Garage Door Repair FAQ
Overhead doors, at least the high quality ones, are designed to work for many years, and beside the required maintenance, and some basic repairs every few years, they relatively don't cause problems, considering that they can be used more than 20,000 times a year.
If you live in Woodland Hills, and you are experiencing problems with your garage door, we welcome you to contact us for a same day garage door repair in Woodland Hills. Alternatively, you can read frequently asked question we gathered during many years in the garage door repair and installation industry.
For any questions, we welcome you to contact us, and one of our overhead doors specialist will try and help you.
Before we start, we would like to make it clear, that every overhead door that is not working properly, even if it just a simple safety sensors issue, or a heavy duty torsion spring problem, should not be operate, before it is examined by a trained garage door technician, who will examine the door, repair it, and make sure it safe for use again.
FAQ About Bravo Garage Doors
What is your service area in California?
We offer local garage door services in Woodland Hills and Los Angeles County California. Since we are doing our best to provide a same day service, we try to stay local. But at the same time, we will never say no to our customers, so if you heard about our service, and you are interested to use us for your next overhead door project, please contact us, and we will be there for you.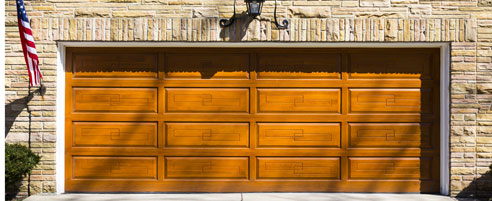 What kind of projects does your company perform?
We repair and install overhead doors and gates. We repair, install and maintain commercial and residential garage doors. We also repair iron gates, electric gates, swing gates, sliding gates and more. We provide emergency garage door repair in Woodland Hills Ca, and roll up door repairs. Whether you need garage door service in Woodland Hills, garage door repair in DC, or garage door repairs in LA, we can and we will help you.
What brands do you serve?
We serve all brands. Whether it is Amarr garage door, Clopay, Lift Master Opener, or Wayne Dalton commercial overhead, we can fix it. If you are worried whether we can or cant fix your overhead door, know that we can fix any broken garage door in LA, and we can fix it today.
What method of payment do you accept?
We accept checks, cash and all major credit cards.
What are your operating hours?
We are open every day, between 8 AM and 9 PM. But the nature of our service require from us to available 24-7 for emergency garage doors and gates services in Los Angeles.
Do you install new doors?
Yes. We install high quality garage doors from leading brands.
Where can I read reviews about your services?
In our days, it seem like everything is a click away. You can read reviews about our garage door services in our customers' reviews page, or visit our google plus page for reviews.
Do you offer warranty?
Of course we offer warranty. We offer warranty for repairs and new installation, garage doors and gates. Each warranty depend on the
FAQ About Garage Door Problems
What is wrong with Bravo Garage door?
The options when it comes to garage door problems are many, and there is no one particular problem that cover all the possibilities. But we gathered few of the common problems, and we will try to explain about each one of them. It is important to make it clear, that every garage door, whether it is a garage door in Woodland Hills, garage door In Hermosa Beach, or garage door in Staten Island, need to be service by a professional repairman. There are problems that can be repaired in less than 5 minutes, and there are repairs that require parts and tools designed for garage door repairs like torsion spring replacement. If you would like to learn more, you can visit this garage door repair community, and to learn about garage door repairs and DIY.
Why Bravo Garage door is not closing?
Most likely, but not for sure, that there is something wrong with your safety sensors. The way the garage door opener works, is that it needs to get a signal from the safety sensors, "telling" it that everything is ok, the open is clear, and it is safe to close the door. If something is blocking the door's path, if the sensor is broken, the wire is cut, or anything else that prevent the sensors from doing their job, the opener will not close the door.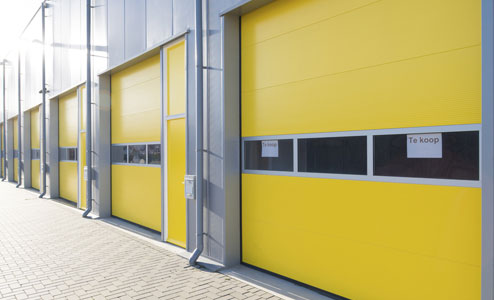 What is the best garage door opener?
Each opener manufacture will say that they are offering the best openers in the American market. Well, at least one of them must be right ;)
Our preferred opener manufacture to work with is Lift Master, who created high quality and reliable openers that can work for 20 years and more.
To read more about garage door opener, and to learn about the types of openers such as belt and chain drive opener, visit tour page about garage door opener in Woodland Hills.
Should I repair or replace Bravo Garage door?
This is a question that should be answered only after inspecting the door, and making sure that it will be unsafe to repair it, or that the repair is going to cost more than it would cost to replace the door with a new garage door.
What exactly is maintenance?
The garage door maintenance, or a gate maintenance for that matter, is a process that should be performed twice a year for garage doors in Los Angeles, and it should improve the movement of the door or the gate move, and preserve their parts. At the same time, the maintenance give the person who perform the maintenance (You or a garage door tech), to inspect the door or the gate, and to make sure they are safe for use, and that there are no broken parts.
The maintenance of residential overhead doors (Commercial garage doors should be maintained by a qualified technician), include lubricating the door, safety check, and other steps that should be performed when maintain a garage door. If you would like to avoid the need to use a garage door technician in Woodland Hills CA, lubricate and tune the door on time, to ensure that the door will work with no issues for many more years.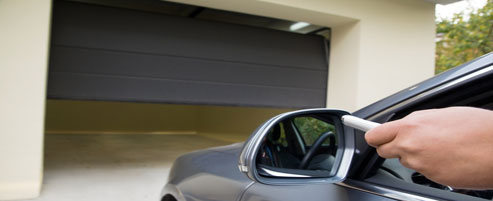 What to do if the spring snapped?
The garage door springs are under a lot of tension, and when a spring break it can be dangerous. The best thing you can do is to stop using the door, and contact a garage door company in Woodland Hills California. Trying to use overhead door with a broken spring, and it doesn't matter if it is a garage door in Woodland Hills, or a garage door in Monsey NY, is dangerous, and can lead to serious injuries.
If you would like to learn more, you can visit our article about garage door spring replacement in Woodland Hills. Keep in mind that there are many overhead doors, and there are many spring for them. The springs of overhead doors in Woodland Hills may all look the same to you, but the truth is that each garage door need its own spring. Using the wrong spring will prevent the door from working properly, and can also end with injuries.
Is Bravo Garage door safe for use?
If you are visiting our website, you probably experiencing issues with your door, and in that case, we will recommend you to stop using the door. It may be safe for use, but we cannot determine that until we will come and inspect the door.
In general, we can say that a broken garage door is dangerous and should not be used.
Why Bravo Garage door make loud noises?
There may be a problem with the mechanism of the door, or you may ignored the need for maintenance.
Why the opener doesn't open the door?
There is a possibility that there is something wrong with your opener, but it can also be a problem with the mechanism of the garage door or both.

Why the remote control doesn't open the garage door?
First replace the battery. People forget that there is a battery inside that can empty after few years. If that doesn't solve the problem, you may need to reprogram the remote, or to contact us for more service.
Where can I learn about garage door repairs?
The internet is the best source for information on every subject. And the garage door industry is not different. You can search on You Tube for garage door Videos. There are explanations there regarding almost every aspect of the garage door industry.
Should I repair Bravo Garage door by myself?
There are problems that can be repaired in DIY, and there problems that require certain knowledge and tools. It all depend on what kind of problem there is, that prevent the garage door from working properly. If you need to replace the door, the spring or the opener, you may want to consider contacting a garage door supplier in Woodland Hills. If it is a problem with the safety sensors, basic maintenance or other basic repairs, you may be able to repair it by yourself.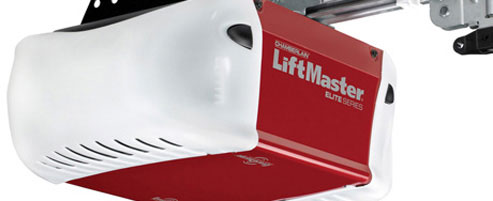 Out of track garage door
If your garage door is out of tracks, stop using it. You may own a garage door in Woodland Hills, or off tracks garage door, if it is out of the tracks, stop using it! There is a reason why overhead door go out of the tracks. So pushing the rollers back into the tracks, hoping that by doing so you will fix the problem is a mistake that can cost life.
If your garage door went out of tracks, do not try to push, force, jump, kick, or any other attempts we have witnessed during many years of repairing garage doors. The best thing to do will be to use a professional repairman, who can deal with a garage door that went off tracks. If you need emergency garage door repair in Woodland Hills, we can also help. We have teams of technicians in Los Angeles, and if you need emergency garage door service in Woodland Hills, we can be there in less than an hour.
For any questions regarding garage door, gate, our service or this website, we welcome you to contact us.
Bravo Garage Doors, Woodland Hills, CA
Tell: (818) 619-3061