Fix It Yourself (FIY) Garage Repair
Before you consider preforming garage door repair in Woodland Hills by FIY, there are few questions you need to ask yourself:
Are you sure you know what the problem is, and what is the solution?
Do you have the tools for the job?
Do you have the parts for the repair?
Do you have the knowledge?
Some garage door repairs can easily be performed by do-it-yourself garage door repair. Online search for do-it-yourself garage door repairs reveal many ways to repair things by FIY, the option of repairing the broken overhead door without using the service of garage door technician in Woodland Hills become more and more real. It can be a garage door repair, gardening work, or any other type of home improvement job that just require the will to make an effort and try to do it by yourself. For some people the option to use a professional repairman is the obvious solution, and when they are facing a problem, they search for garage door service in Woodland Hills, but for some, the first option will be to make a research, and to try and understand how to fix it by FIY.
In our article about garage door repairs Woodland Hills FIY, we will go over the ways to fix a broken garage door by doing it yourself, and we will try and help you understand what kind of repairs should be performed in FIY, and which are better to be left for the pro to deal with. Our company is located in Woodland Hills, and most of the information we provide here is aiming to help people who need garage door repair in Woodland Hills, but it doesn't mean that other people who own overhead garage doors in other places will not find it helpful, since the information we provide here can also be used for people who intend to fix garage door La Puente CA by FIY, or garage door repair Los Angeles County.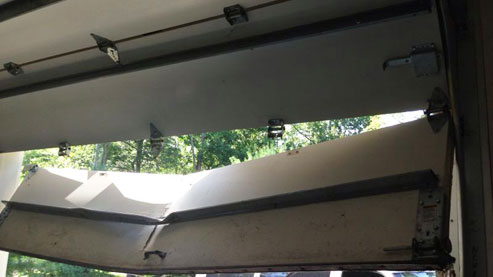 Safety should always come first!!
It is important to make it clear that the info we will provide here is only a recommendation, and cannot replace the opinion of a garage door repairer in Woodland Hills who have the tools and the parts to perform a professional garage door repair. You should know that garage doors can be dangerous, and using them the wrong way, or trying to repair them when you do not have the knowledge, the tools, the parts and the experience to do that can be dangerous, and can end with serious injuries.
The basic guideline that should lead you if you intended to fix your broken garage door by do-it-yourself should be: No repair worth taking a risk. And broken garage door repairs involve few risks, that when they are being handled by someone who doesn't fully understand the mechanism of the garage doors in Woodland Hills, it can end with serious injuries.
If you have a questions, do not hesitate to ask. You can read articles about garage door repairs, visit garage door repair community and you should watch videos about garage door repairs, and you can always contact a local garage door repairman in Woodland Hills to assist you, and fix the door for you.
Do not take any risks. What may look simple online, can easily turn into a complicated project that will cost you more, and can even end with injuries.
Should I repair every garage door problem by FIY?
When you search online, you can find a many garage door do-it-yourself tutorials and garage door tutorials about FIY garage door repairs, and for almost any aspect of the garage doors problems. But what you see on your computer, is different from reality. In real life every garage door is unique, and what worked for the specific garage door you saw online, may not work for an garage door in Woodland Hills, which make the FIY a bit more complicated. The door itself, the spring system, the structure of your garage, the size of the door, the motor type, the wall/wood type, the tools that you will need and more. So following the online tutorial step by step will not always make your door work again, and more important, without fully understanding what you are doing, you can put yourself at risk, and not only that you will not fix the door, you may create a bigger damage, and even get injured while attempting to fix the door. Again, if you are not sure, contact local garage door company in Woodland Hills for the repair.
Look at the following garage door tutorials Videos, and see the differences and the requirements for each repair. One will answer the question How to maintain a garage door, and one will answer the question How to install a garage door. As you will see, one is very basic, and does not require deep knowledge or tools, and the other is better to be performed by a pro. You may need new garage door installation service in Woodland Hills, or garage door maintenance. Whatever it is, if you are not sure, call local specialist who offer same day garage door repairs in Woodland Hills California.
How to maintain garage door?
How to install a new overhead door

As you can see, the first Video that teach how to maintain garage door is relatively easy to perform, and require basic set of tools and parts. On the other hand, the second video that teach how to install overhead door is more complicated, detailed, and require knowledge, a helper, and large selection of tools and power tools.
The parts required for fix it yourself
Some parts are universal, like universal garage door remote control, and some are unique and even custom made for your garage door, like garage door springs, extension and torsion. For someone who intend to fix garage door by FIY for the first time, different garage door parts may look the same. And it is easy to purchase the wrong part for your garage door. So we would like to elaborate about: One thing we have learned after many years of fixing broken garage doors in Woodland Hills: The right part is not the part that looks "almost", "looks like", "may work" or any other kind of uncertainty that can end with injury. A spring that may be the right one for your neighbors' overhead door may not fit your overhead door. Minor differences of the spring size makes big differences when you try to replace a broken garage door torsion spring. And you may look online for garage door torsion spring, but also know that there are different doors with different mechanism. While overhead garage door in Staten Island may be operated with extension spring system that include cables and pulleys, garage door in Woodland Hills may be operated with torsion spring system.
If you will try to use the wrong part the door will not work perfectly, and it can be both dangerous, and result with a more serious damage to the garage door. We saw garage doors that were repaired with the wrong springs, and the way the door jumped, or fell down and break is something that you do not want to experience. When you look for local garage door specialist in Woodland Hills, make sure that you are getting the exact part.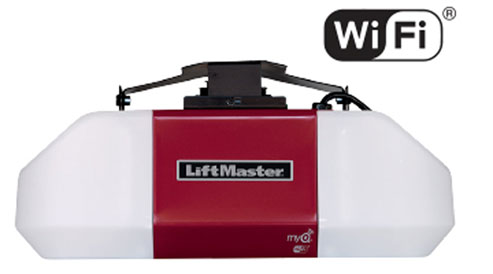 The required tools for fix it yourself overhead door repair
Some overhead garage door repair jobs require specific tools, which cannot be replaced without taking a risk. If you plan to repair your garage door by doing it yourself, make sure that you have the right tools for the job. For example, if you are planning to replace a torsion spring, there is only one right tool for the job, and it is professional torsion sticks. Do not try to improvise and to use another tool for the job. The torsion springs are under a lot of tension, and using the wrong tool for the replacement can end with injuries.
Some repairs can only be performed with certain tools, and some repairs may require power tools as well. Adjusting safety sensors, or lubricating a garage door require basic tool box, but installing new garage door motor may require extended set of tools for the job.
Planning garage door repair FIY
Like every other type of repair, whether it is a FIY repair, or a repair performed by a qualified garage door technician in Woodland Hills, they need to begin with planning the repair. Know what the steps of the repair are, and avoid surprises during the repair. You do not want to find in the middle of the repair that you are missing a part, a tool, or that you do not know what the next step is. When the planning is being done the right way, the repair process become much clearer.
Learn, search and gather information about the repair you are about to perform, and fully understand the garage door mechanism and the way the garage doors are built. As we will explain later in this article, the garage doors may differ from each other, but the general idea of the way the doors operate is the same. And learning the way the doors work, can make it easier for you when you will perform the repair. There are many types of garage doors, and there are many different methods of repairs. And to assume that the spring that you found, and that look "like" the broken spring you intend to replace is a mistake that can end with injuries.
We offer emergency garage door repairs in Los Angeles, which mean we can be at your place sometime within an hour. We service All Los Angeles. We are based in Woodland Hills, but not once we get calls from customers who heard about us and would like to use our service. So even if you are looking for garage door repairs in West Hills, or garage door repairs West Covina, we can help.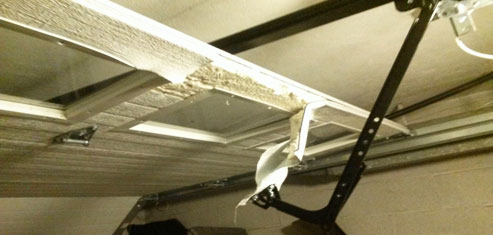 FIY garage repairs and safety
This is the most important part of the garage door repair process. There is no money or time in the world that worth your health and your safety. If you are not sure what to do, stop immediately, and call a local garage door company in Woodland Hills for service. Garage doors can weight hundreds of pounds, and the spring system is under a lot of tension. Put your safety before anything else. If one of the cables will snap, or if your garage door is out of track during the attempt to fix the door, it can result with serious injuries.
Make it clear to the people in the house, or the people who use the door that you are about to perform a repair. You do not want someone to try and use the door while you are working on it (You should also use tools to protect yourself, and prevent people from using the door when you are working).
Torsion spring FIY
Avoid FIY torsion spring repair.
The garage door torsion springs are under a lot of tension. The spring system is what make it easy to lift open even the heaviest garage doors, balance them, and prevent them from crushing when you are closing the door. A perfectly working garage door should give you the ability to use it manually and the door should hold itself ay any position. Torsion spring replacement, whether for garage door in Woodland Hills, garage door spring repairs in San Fernando, or anywhere else in California, is one of the most complicated repair a broken garage door may require in order to work again. Make sure that you have the right torsion spring, the right tools, and the required knowledge.
To be able to perform the repair by yourself, you must find the exact torsion spring for which will fit your garage door! You will also need to adjust it correctly with the right amount of tension. In rare cases you may need a different torsion spring from the previous spring, so make sure you purchase the right spring for your garage door. If you are not sure, use garage door expert to replace the spring for you.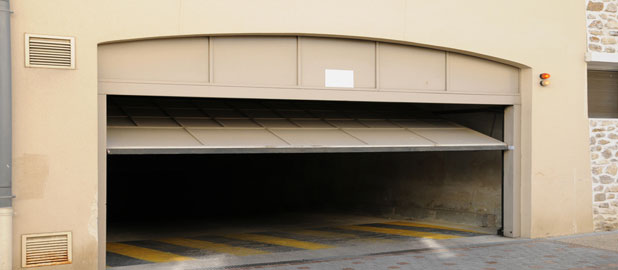 Extension garage spring FIY
In some cases can be done by FIY.
Replacing an extension spring considered to be easier than replacing garage torsion spring, but at the same time, it is still a dangerous process, and when being done wrong can result with injuries. Just like the case with the extension spring, you must locate the right spring for your door, and never use a spring that looks the same, or that you think it will be alright. There were a lot of calculations made by engineers, who calculated the right spring for that specific door. Using the wrong spring for your garage door will prevent the garage door from working properly, and will make it unsafe for use.
When you replace extension spring, it may be a good chance to examine other parts of the door that may be damaged and you may want to consider to replace as well such as the cables and the pulleys. Many times when the spring snap, replacing other parts like the rollers and hinges at the same time can improve the way the garage door operate. But every garage door is unique, and every garage door solution is for the specific broken overhead door.
New garage motor installation FIY
Sometime can be performed by fix it yourself.
Before we get to the new motor installation, you need to decide what type motor you need. There are 3 common types of motors in the American market, the screw drive, the chain drive and the belt drive. If you would like to learn more, you can read an article written by Puente's Garage Doors that explain about FIY troubleshooting garage door motor installation, and which one will be the right motor for you. Before you go ahead and plan to install the motor by yourself, you should know that a new garage motor should be installed only when the door is working perfectly when it is being used manually. The motor should never solve any problem, since if there is a problem that you ignore, soon you will have to fix it as well, and by that time the motor may burn.
If this is a new motor installation when there wasn't a motor installed previous to the installation, make sure that there is an electric outlet, and that the way your garage is built allow an installation of a new motor. Sometime there are modifications need to be made in order to complete the repair.

Safety sensors repair FIY
Most safety sensors troubleshoot can be repaired by FIY.
Every garage door, which is being operated by an electric motor should include a safety feature like the laser safety sensors. Not only that installing a new garage door motor without a safety feature is dangerous, it is also against the law, which require every garage door to include safety sensors. Safety sensors issue is one of the common garage door problems, and usually repairing it require a basic understanding of the safety sensors and the way they operate.
There are ways to get behind the need for safety sensors, and of course we will not explain it here. But we will recommend you to avoid those methods at any cost. Yes, the garage door motor will work fine even without them, but that one time that the safety sensors will protect you, a member of your family, a pet, your car or anything else that was placed under the closing door is worth it. Visit the following article about garage door safety sensors repair to learn more about garage door safety sensors repairs.
There are ways to check what the source of the problem is. And if the wire itself is cut, or if the sensor itself is broken, you will need some parts in order to fix the problem. But in general, all garage doors safety sensors work the same way. And if you get the idea of the way the safety sensors prevent the door from hurting someone or break something, it will be easier for you to fix the problem.
Garage door lubrication FIY
Can and should be performed by FIY (Residential only).
Every overhead garage door, whether it is a residential garage door in Woodland Hills, or commercial garage door, need to be maintained. Even if the door is working fine and never needed repair, even if the door was just installed recently, and even if you do not think that the door need to be maintained. Lubricating your door will prevent problems, and help the door work smoother and better.
There are many moving parts included in the garage door mechanism, and they need to be lubricated twice a year. A basic garage door maintenance does not require more than 15-60 minutes of your time, but it will improve the way your garage door move, and it will protect and preserve its parts. Again, if you own a commercial overhead garage door, you may need to use a pro for the maintenance. Since a commercial garage door tune up require deeper knowledge, tools and safety check, to make sure that the door is safe for use.
Fix it yourself case study
We would like to share with you a FIY garage door repair case, where a person who lived in Woodland Hills CA who had a broken garage door torsion spring decided to replace the broken spring by following online tutorial. He watched the video, and decided that he can do it.
He told his uncle that he need torsion spring, and asked him where he can buy garage door parts in Woodland Hills. His uncle told him that last year someone replaced 2 torsion springs on the garage door he own, and that he kept the old spring, and that he can give it to him. The problem was that the doors were different, and required different spring. But the springs was almost identical (When it comes to garage door torsion spring almost is a huge difference).
He took the spring, removed the old spring, installed the new one and tested the door. The door jumped up so quick that it almost hit him in the head, and from the force of a spring which is not the right spring for the door, the door partly came off tracks, and just a lot of luck prevented it from crushing on the floor (And on the person who tried to repair the door).
When we arrived we explain to him what he did wrong, and showed him that a minor difference in spring's size can make a big difference between a door that will work smoothly, and a door that won't work and that will be dangerous.
For Garage Door repair Woodland Hills
Call (818) 619-3061