New Overhead Door Woodland Hills
Are you looking to replace your old garage door? Searching for a garage door contractor in Woodland Hills who install new overhead doors, to install a new garage door? You are in the right place. If you are looking to get a good installation, you should be looking for 2 important parameters:
Professional Installer
You need a professional garage door contractor to do the installation. Not all new installations are the same, and sometime the installation require certain knowledge and experience, to overcome unexpected issues. A professional installer will make sure that your new door is working in a perfect way, and that there will be no need to repair the door, besides the maintenance that every overhead door need twice a year such as lubrication and tuning.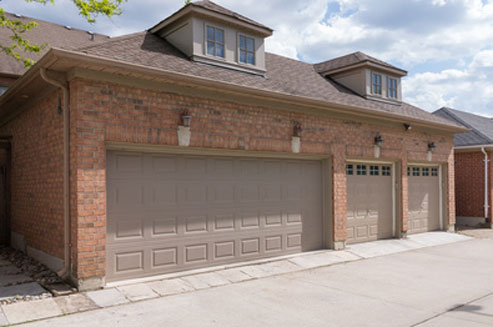 High quality garage door and parts
There are many garage doors manufactures in the market. If you look around you while driving or walking through the streets of Woodland Hills, you will see that there are no limits in terms of design and materials. Some overhead doors are made of wood, some made of steel, some include a window section, and some are designed to blend into the house where they were installed.
But if we will leave the design and the color aside for a second, what really matter is the quality. When you are purchasing a new garage door, you are making an investment that will last for many years, and when you purchase quality you are getting quality in return. And that is the right way to look at it, an investment.
Cost vs Value
When you purchase a quality insulated overhead door, you are getting 2 things: A door that will serve you and last for many years. And a door that will operate smoothly and silently, and which its quality you will notice from first use. That is the reason why we love to use the word invest instead of spend. If you try and save money, buy purchasing the cheapest overhead door, you will get a cheap door in return. It will probably last for 5 years, and will need more service. So if you will install a new door every 4-7 years, and spend money on repairs, you will end spending more than 3 times of what you could of save if you would have purchased a high quality garage door.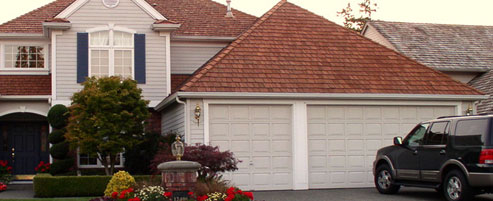 Garage Door Replacement Woodland Hills
If you live in Woodland Hills CA, and you are looking for a company that can provide you with those 2 things, you are in the right place. One of our specialties, in Bravo Garage Doors, is garage door replacement. From a residential garage door installation, to commercial garage doors, we can provide you with the best garage door installation service, together with a high quality garage door and parts.
We will also assist you to choose the right garage door for your house or for your business, and we will make sure that you will get exactly what you expected, because we know that a good name will go a long way, and we have a reputation to maintain.
The key to a good garage door installation Every garage door contractor will tell you that a good garage door installation will lead to a garage door that will work perfectly for years (with the right maintenance job performed every six months). That is the reason why we only use the best garage doors parts in the market, designed for the American standard, and why we will always do our best, to provide you with a professional installation job, making sure you will the service that made us so famous.
New garage door Woodland Hills
From color, to design, through size and materials, there are countless options when it come to new garage door in Woodland Hills California. But don't worry, we are always happy to share our knowledge in the garage door field, and we will be happy to send one of our techs, to assist you finding the right garage door for you. All you need to do is to contact us, and leave all your garage doors problems in the past.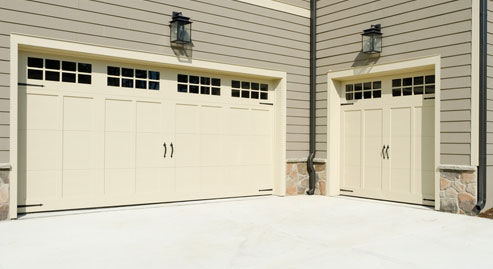 New Opener Woodland Hills
If you are planning to purchase an automated garage door, from a garage door supplier in Los Angeles, there are few things you should consider. The same as for the overhead doors, we recommend you to invest in quality. During our services we saw openers which are more than 20 years old, which still work the same way as they worked on the first day they were installed. Which prove to us that a garage door opener from leading brand, such as Lift Mater Garage Opener, is a good investment for the future.
New opener and safety
If you purchased a new opener, you must make sure that it will include a safety feature such as the garage door safety sensors. This is not an option whether to install it or not, there is a Federal Law, and it require that every automated garage door will be equipped with safety feature. No matter if it is a garage door in VA, or anywhere else in Los Angeles, every electric garage door must include a safety feature!
The safety sensors may be the cause for many garage door issues, but when installed correctly, and if the installer explained to you what their purpose, how they work, and how to avoid damaging them, they will not cause any issues.
Which new opener should I buy?
There are many openers in the American market. Some of them from top quality, and some are from low quality, and as we explained above, we always favor the better openers. But if you wonder what kind of opener you should purchase, we will say in general that there are 3 leading kinds in the market today: Chain drive opener, Belt drive opener, and screw drive opener. If you would like to read more about the openers, visit this article about garage door opener.
Repair the door or replace it?
The question whether to repair or to replace the garage door, is something we need to deal with almost on a daily base during our garage door services in Woodland Hills California. The problem with the question if to repair or to completely replace the overhead door is that there is no simple straight forward answer to the question, and to give a professional, and the right answer, require that one of our garage door specialist in Woodland Hills will check the door, inspect the condition of the door, and only then he will be able to answer the question if to repair the current garage door in Woodland Hills to completely remove the current one, and to install a new overhead door. And even after we check the door, it is not easy to determine what the best decision will be, and to answer that, we need to consult with the customer and together, after we have all the variables to make a decision. The good part is that we can do both. We repair garage doors in Woodland Hills, and we also install new overhead doors.
Is repairing the garage door is the cheapest option?

Some garage door owners, and it can be owner of a broken garage door in Santa Clarita CA, or owner of a garage door in New York, insist assume that repairing the existing garage door is necessarily the best decision.  Many times while servicing overhead doors in Woodland Hills, we are getting calls to service old garage door, which was installed 30 years ago, and not once more than that. Now let's make it clear: Some people have sentimental values for the garage door they own in Woodland Hills, and they don't want to even consider replacing the door, since it is important for them that the same door will remain installed. One time we had a customer for garage door repairs in Woodland Hills, who had an old wooden garage door that the father built and installed more than 40 years ago. And that particular customer insisted that we will repair the door, no matter what the cost will be.
Even that repairing the door cost him as much as a completely new high quality garage door,  we repaired the door and renovate it, and by the end of the project (which we really enjoyed by the way), he had the same garage door, and it was working and looked as good as new. And more important, the garage door was safe to use, like every garage door we service in Woodland Hills should be.
But this is one case out of many. Most people want to save money, and they are not sure what will be the right decision for them is. So we would like to make it clear and simple: Even if the door is repairable, fixing garage door in Woodland Hills isn't always the cheapest decision.
Repairing isn't always the cheapest choice!
In most cases of overhead door in Woodland Hills that does not work, condition of the existing garage door is what help us determine if replacing the existing overhead garage door is going to be the best choice. If the all that the existing garage door need in order to work again is some adjustments, and replacing few parts, for sure you should keep the existing door, and not even considering to replace it. But if the garage door in Woodland Hills is rotten, have many broken parts (especially when it comes to broken panels, tracks or the garage door frame), then maybe it is better for you to consider to replace the whole garage door. A new overhead door will probably cost you less than it would cost you to repair the door, but if you look at it as an investment for many years since garage door in Woodland Hills installed by us can easily last for 40 years and more, you may find that repairing the current is the right choice for you. Not only that you will get a new garage door, but you also may save money that you would spend on a garage door that may break again soon. And in order to make sure that the door will last for many years, you need a professional garage door technician in Woodland Hills to perform the installation.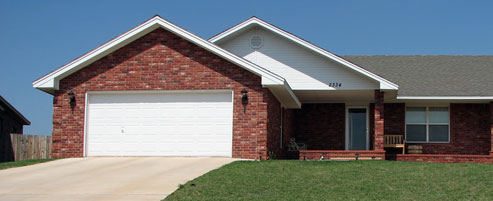 Bravo Garage Doors Services
We offer new garage door installation, and garage door repair in Woodland Hills California. We repair garage doors from all kinds and makers, commercial and residential, and we would love to help you find the perfect garage door for you.
New garage door installation Woodland Hills.
New opener installation Woodland Hills.

Garage door replacement.

High quality doors.

High quality openers.

Professional installers.

Wooden doors Woodland Hills.

Steel doors.

Custom designs.

Glass garage doors.

High quality parts.
For New Overhead Garage Doors in Woodland Hills
Call: (818) 619-3061