Electric Gate Repairs Woodland Hills CA
If it is a gate - We can fix it! We repair and install Electric gates from all kinds in Woodland Hills CA, and we will gladly help you with your Electric gate problem. From broken Electric gate operator repair, to broken spring repair, we can do it. We offer a same day service, and we will probably fix your gate today.
Electric Gate Woodland Hills
When your Electric gate stop working, it is never a pleasant experience. And as we always say: there is never good time for those things to happen. If your unable open your business in the morning, or if you are unable to close your store by the end of the day, due to a broken Electric gate, it is time to call the professional gate technicians at our company. Due to the nature of our business, we offer a 24/7 emergency repair service for Electric gate in Woodland Hills. It is important to warn you, that If you cannot open or close your Electric gate, or if you think there may be something wrong with it, with the operator, or with any other part of the gate, you SHOULD STOP USING THE GATE. If you are going to insist to try and force the gate to open or to close, not only that you may cause a bigger damage, but you may even put yourself, or other people in risk.
Electric Gate Repair Woodland Hills
Sometime the problem can be solved in matter of minutes, but trying to force the gate to work can turn it into a big expense. All you need to do is to contact an Electric gate contractor in Woodland Hills, to come to your house or to your store, and inspect the gate.
There is no reason, why an Electric gate, that was properly installed, using the best parts, and that got the maintenance service every 6 months, shouldn't work for years. If we will ignore the obvious reasons that may lead to a broken gate such as getting hit by a car, or if the gate is more than 20 years old.
One of the options is a wrong or unprofessional installation, which can lead to problems in the future, and can even be dangerous. Our Electric Gate Technicians in Woodland Hills are experienced, and will perform a professional Electric gate service, that will provide you with a strong and secured Electric gate.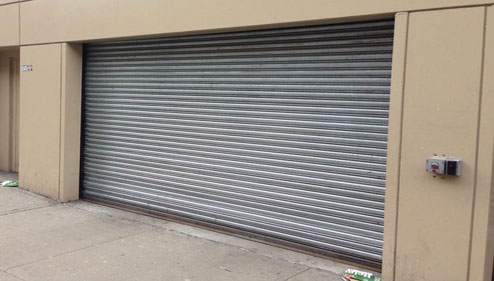 Electric Gate Maintenance Woodland Hills
In order to prevent problem with your Electric gate, we recommend to perform a maintenance for the gate. The weather in California is not friendly to the gate and it's parts, This is one of the reasons why every gate need a maintenance at least every 6 months, to ensure a safe and perfect operable condition.
Since Electric gate maintenance is not a complicated job, that can be done by any Electric gate contractor, you should not wait till it is too late, and the gate is stuck or stopped working, something that will cost you much more time and money, than if you would of performed the maintenance on time. So if your Electric gate is not working, or if you think something is wrong with it, Please contact us, and we will be happy to assist.
Pay Attention!!
A broken gate, whether it is an electric gate in Woodland Hills, or any roll up gate in Los Angeles is dangerous, and you should immediately stop using it, and for sure not to try and force it to move. For you safety, inform all the people who use the gate about the problem, and make sure no one will try to use it, or try to repair it without the right tools and knowledge.
Emergency Gate Repair Woodland Hills
If your gate is stuck, or if it is not moving, there is no need to worry. We offer same day service for different kinds of gates and overhead doors in Woodland Hills CA. Including swing gate repair, roll up doors repair, sliding gates and more.
For Electric Gate in Woodland Hills
Call (818) 619-3061